The full optical fibre from your building to the internet, no copper whatsoever.
Ethernet Fibre
What is a Fibre leased line?
A fibre leased line from Elite gives customers security, reliability, scalability and high uncontended guaranteed bandwidth. We achieve this by leveraging our next generation diverse and resilient national ethernet network, by doing so we can deliver an ultra-low latency and highly cost-effective Ethernet solutions to all business across the UK.
Our fibre leased lines are perfect for offering customers a highly reliable and stable business grade internet connection, with the added ability to choose between our multiple enterprise router configurations and bandwidths from 10Mbps all the way up to 10Gbps. In turn, this will allow you to achieve your business goals and increase staff productivity. Additionally, we have the ability, mid-contract, to give you a "re-grade". This means you aren't confined to the same bandwidth for the contract term.
At Elite, we pride ourselves on offering our customers an 'End to End' solution; whether that means managing your leased lines or building bespoke MPLS & VPLS solutions. This means, in the unlikely event that a fault occurs, we will be able to pinpoint the exact cause and put it right for you.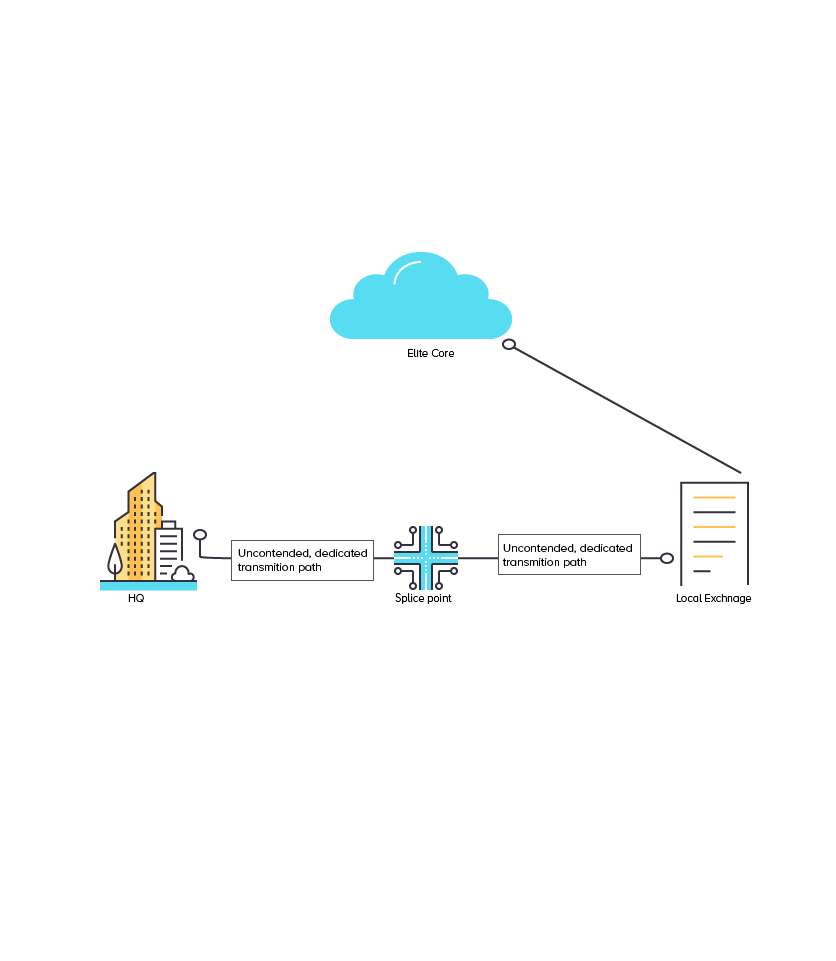 Ethernet Fibre FAQ
Find the answers to commonly requested questions.
What's different about a Leased line?
Can I get a leased line?
Ethernet Fibre is available to over 90% of the UK business market. We offer you a free site survey to determine if we are able to deliver a working service.
How long does it take to install?
Installations are typically completed within 90 days. However, where Elite is on-net, our average installation time is 45-days
Why choose a leased line for your business?
If a resilient internet connection with a guaranteed fix time is absolutely critical to your business, then Ethernet Fibre is exactly what you need.