The Perfect solution for small businesses needing dedicated Ethernet bandwidth.
Ethernet over FTTC
What is EoFTTC?
EoFTTC or Ethernet over FTTC is Perfect for businesses requiring low cost, private bandwidth. Our product bridges the gap between traditional broadband and Ethernet Fibre. Ethernet over FTTC uses the existing copper infrastructure that's used to carry fibre broadband in the last mile, yet provides an uncontended (1:1) Ethernet bandwidth on top. In turn, this also gives businesses a low-latency connection that's guaranteed to perform all year around.
Unlike ADSL, FTTC or FTTP broadband, EoFTTC is genuinely uncontended, meaning you don't have to share your bandwidth with other local internet users in your area. With broadband, you may see your speed drop as more people are using the internet. This is known as contention. However, with Ethernet over FTTC the bandwidth is reserved, and it's available for you to use all of the time.
EoFTTC is very similar to EFM in the way that it's delivered, in which it utilises copper infrastructure to the premises. However, unlike EFM, EoFTTC has much higher bandwidth capabilities. The average guaranteed synchronous speeds are 15Mbps, but this is burstable to the full 80/20 profile, which means you could get 80Mbps download and 20Mbps upload.
This high speed and highly resilient product costs much less than EFM so that it would be the obvious choice for SMEs looking for a high-speed, low latency connection wrapped in our industry-leading SLA. EoFTTC is also a relatively new product to the connectivity market. As a result, it is not highly available just yet. There are only around 6000 exchanges enabled to deliver the bandwidth necessary for this genuinely business-grade connection.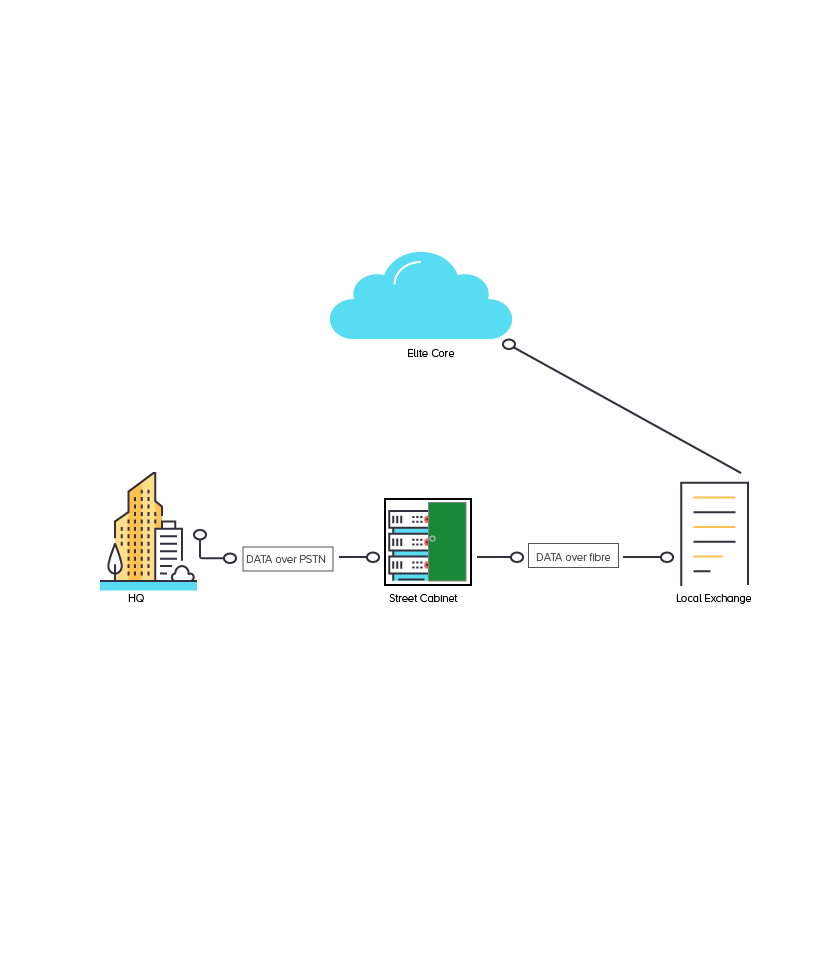 EoFTTC FAQ
Find the answers to commonly requested questions.
How is EoFTTC different to FTTC??
How is it ``Burstable``?
Burstable means that you have the ability to access more downstream and upstream bandwidth when required. subject to over-all network availability. In short, where there is additional bandwidth available, it's yours to use.
Why chose EoFTTC?
EoFTTC makes Ethernet connectivity affordable for many more businesses, allowing them to take advantage of the cost savings that this truly business-grade, 1:1 product offers.
Do you offer a guaranteed fix time on EoFTTC?
Yes, we do. As the first in the line of 'business-grade' connectivity products, the SLA (Service Level Agreement) comes as standard. Offering you a guaranteed 7-hour fix time, and a connection where the aim is for it to never drop or slow down.