Wondering if there's a better way to work? Well there is!
Hosted Desktop
What is Hosted Desktop?
Elite's Hosted desktops are available on a convenient per user/per month basis; our hosted desktops are the foundation upon which help our customers build fully-bespoke IT infrastructures that suit their budget and requirements. Hosted Desktops can be enhanced and upgraded over time, strengthening strategic IT improvement initiatives and driving long-term value. Our hosted desktop offering includes hardware and software upgrades, automated backup with full business continuity and disaster recovery planning with offsite encrypted data replication.
Your data is fully encrypted and hosted in our UK ISO 27001 security standard compliant data centres. Our geographically separated data centres house enterprise-class, high availability, highly secure and fully redundant storage Nodes. We guarantee our customers that data stored on our SaaS platform never leaves the UK, and we also ensure that you retain the full authority of it at all times, keeping you compliant with all security and legal obligations.
We pride ourselves on our service level excellence and our state-of-the-art data centres which deliver 100% uptime. In addition, and inclusively, Elite offer all Hosted Desktop customers disaster recovery and data back-up as standard. You can rely on our hosted desktops to always be available, and ready to use on any device, should a disaster occur.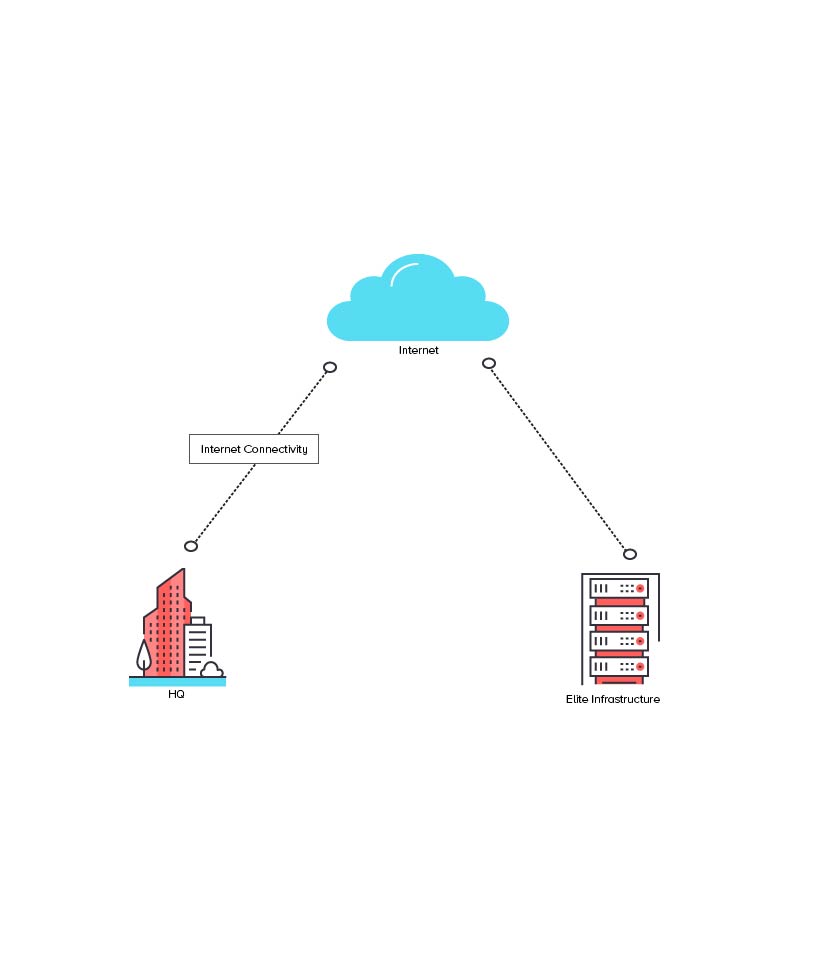 Hosted Desktop FAQ
Find the answers to commonly requested questions.
Do I need to buy any specific hardware?
How much bandwidth do I need per user?
It very much depends on the connectivity product and what you're using it for. Remote workers on Broadband will often need at least 3Mbps download and 1Mbps upload to make it bearable. Businesses with an Ethernet will need approximately 600Kbps (0.6Mbps) per user.
Can I add or remove users?
Yes, you can. All you need to do is use the Active Directory Users and Computers tool to add or remove users.
What if employees can't access their computers?
Hosted desktops can be accessed from anywhere with an Internet connection, for example, their home, business hubs, business centres with hot-desking, a helpful neighbour or client, even hotel rooms; basically, anywhere with an Internet connection. So in the event of a disaster, your business can still function.