Colocate your infrastructure in PCI/DSS and ISO accredited Data centres on the Elite network with 100% uptime SLA's
Colocation
What is Colocation?
Colocation services can come In many different forms. It can consist of single servers used for off-site storage or complex colocated cluster environments for extra security. Elite's secure, resilient, PCI DSS compliant UK colocation facilities boast 100% operation uptime and are assured through minimum N+1 redundancy. Giving you the knowledge that your infrastructure is safe in the hands of professionals.
We take our colocation services very seriously; our team will directly advise you on the best location for your equipment based on what you are looking to achieve. We will also give you multiple ethernet connectivity and cross-connecting options, as we understand every customer is different and requires a unique hosting solution. We can even allocate ports on our carrier grade switches for handoff and give you access to our dark fibre ring.
No colocation is complete without a robust, resilient power feed. Our data centres take their power straight from the national grid, so in the unlikely event of a significant outage, one data centre will utilise it's 8x 2.5MVA (11KV) generators, which are capable of delivering up to 24 hours of power when the data centre is at full capacity. Giving you the ability to achieve more.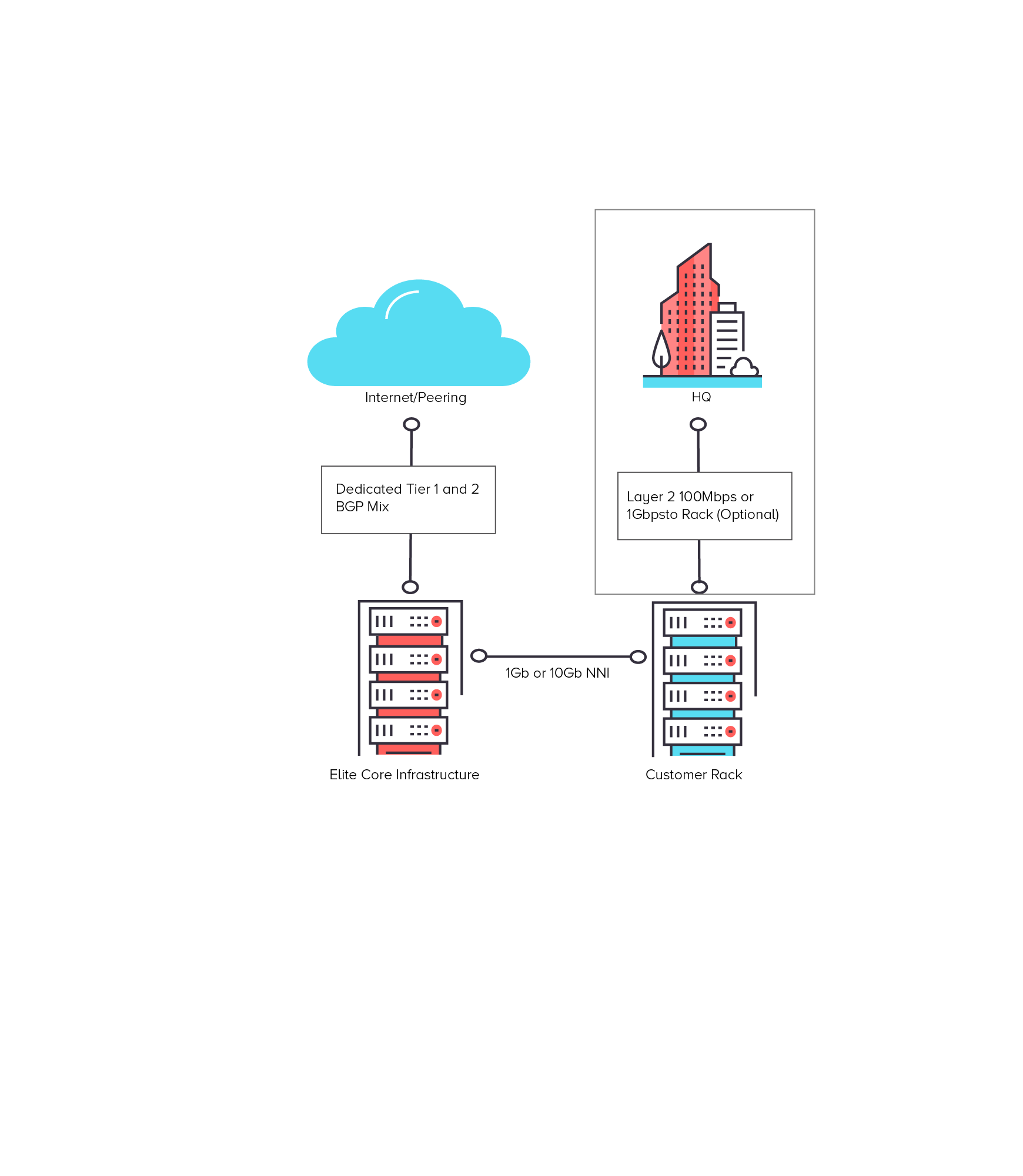 Colocation FAQ
Find the answers to commonly requested questions.
How many data centres can you offer this in?
What standards do facilities adhere to?
Our core POPs comply with PCI DSS, ISO9001, ISO 27001, ISO 14001, OHSAS 18001 and PAS 99,
How long does it take to get set up?
Not long at all. We have suites in the majority of the facilities, so we can offer you a footprint that is live and operational in a matter of days.
How many racks can you offer me?
We have suites in the majority of Colocation facilities, so we can offer you a footprint of up to 48 racks in a secure caged area with biometrics if requested.