Our lowest cost 350Mbps Fibre ever!
ULTRAFAST FIBRE – G.FAST
What is G.Fast?
G.fast is exclusive to a selection of UK towns and covers almost two million postcodes as of Nov 2018. Our totally unlimited 160Mbps and 330Mbps ultrafast broadband (G.fast) is perfect for users who are otherwise unable to receive FTTP and don't have the budget to move to an Ethernet product.
The technical bit
With conventional broadband, the broadband modem connects to the Digital Subscriber Line Access Multiplexer (DSLAM) in the local exchange. Since an exchange can be many kilometres away, the signal from the broadband connection could have to travel along very long lengths of a copper cable; limiting the connection speeds.
G.fast was developed to bring the DSLAM even closer to residential and businesses premises (generally within 250 metres) by deploying DSLAM-equipped distribution points, which are connected to BT's network using fibre. This allows G.fast to provide:
much higher peak speeds than FTTC (fibre) broadband.
a solution for buildings located quite some distance from a fibre street cabinet, where FTTC speeds would be substantially lower than 80 Mbps download and 20 Mbps upload.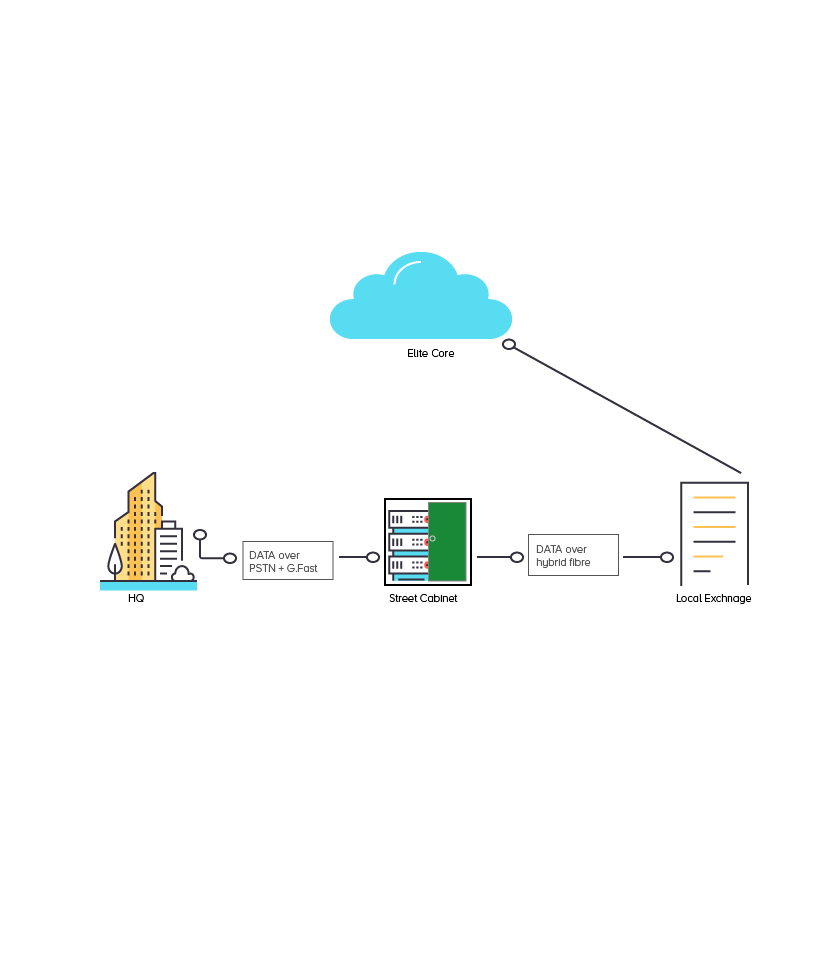 G.Fast FAQ
Find the answers to commonly requested questions.
What speeds can I get on G.Fast?
Our Ultrafast fibre services come in two speeds; 160Mbps download with 30Mbps upload or 330Mbps download with a blistering 50Mbps upload. Perfect for small businesses that need high, reliable bandwidth.
What are the benefits of G.fast?
While G.fast is not as widely available as fibre broadband, It is highly cost-effective at under half the cost of FTTP. Because G.fast is a copper to the building-delivered product,  it can also be installed within a matter of weeks, not months. Giving you quick, low-cost, high-bandwidth access to the internet.
Do you have any bandwidth restrictions?
We do not. All Elite connections offer every user truly bandwidth unlimited with no caps, overreach charges, or slowdowns. This is one of the reasons we're classed as a Business only ISP.
Do you offer a guaranteed fix time on G.fast?
Yes, we do. While this is an additional service, we offer two levels of SLA's on our Broadband connections. 24-hour fix, or 8-hour fix time. You are always presented with these options upon ordering, so they are easily added to your account.