Ethernet First Mile - EFM
What is EFM?
Ethernet First Mile or EFM as it's otherwise known provides a high-speed, resilient and symmetrical internet connection using existing copper infrastructure. This makes EFM cost-effective and carries a shorter install time than traditional Ethernet solutions. Ethernet First Mile can offer businesses the bandwidth they need to embrace remote working and get the most out of VoIP solutions like SIP Trunks or Hosted. Technologies such as video conferencing also greatly benefit from the stability, as well as the uncontended bandwidth that it delivers.
Different EFM packages
EFM is the start of the Ethernet portfolio. Nevertheless, we offer our partners, customers, and wholesalers two different variations of this product – regular and Lite. EFM Lite is a highly cost-effective solution which carries all the same benefits as its regular counterpart, with the only difference being it is a 3Mbps synchronous connection, instead of the average 5-7Mbps that regular EFM will give you. This is perfect for SME's who are budget conscious but rely on a stable internet connection.
If either Ethernet First Mile or the Lite variant is to be used in conjunction with any Hosted Voice, or SIP solution, Elite can pre-configure a free enterprise-grade router which will have our high performing QoS configuration just for your voice traffic. In turn, this will allow you to make and receive high-definition calls which will be prioritised from your site, through our entire network, then delivered precisely where needed.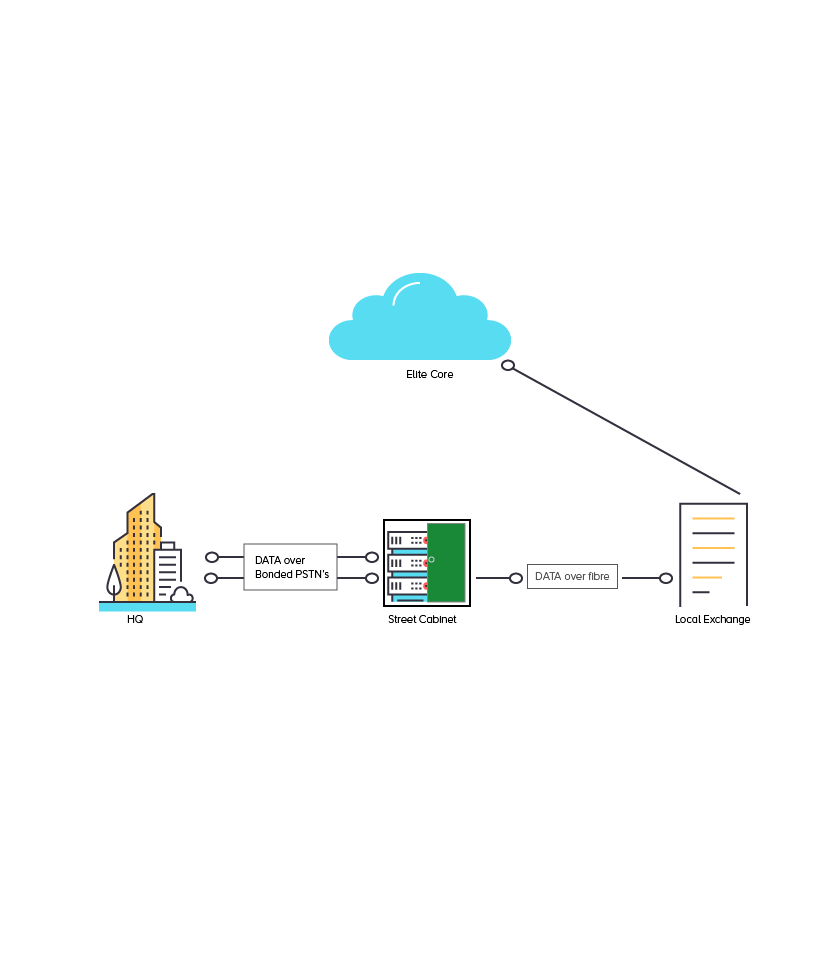 EFM FAQ
Find the answers to commonly requested questions.
Why choose EFM for your business?
EFM is a genuine business grade service and benefits from guaranteed speed, service levels and resilience, perfect for keeping your business productivity high.
Can I get EFM?
EFM is available at over 6000 exchanges nationwide and in reach of most business premises. please contact us for more information and to check your availability.
Do you offer a guaranteed fix time on EoFTTC?
Yes, we do. As the first in the line of 'business-grade' connectivity products, the SLA (Service Level Agreement) comes as standard. Offering you a guaranteed 7-hour fix time, and a connection where the aim is for it to never drop or slow down.