Extend your LAN network with ultra-low latency and an SLA
Ethernet Point to Point
What is a Point to Point?
Need to extend your LAN across multiple or a second local site? A Point-to-Point will enable you to communicate between buildings privately with ultra-low latency.
An Ethernet point to point is an optical method of connecting two or more locations on a LAN (Local Area Network). Providing the distance between the locations is less than 5000 meters, you will be able to install a point to point to connect your networks. Point to Point Ethernet connections come with numerous bandwidth options ranging from 100Mbps, 1Gbps, 10Gbps. However, while similar, OSA Filter Connect will achieve the same effect if more than 10Gbps is needed, or scalability is required.
Ethernet Point to Points are installed at an A-End (Building location 1) which are then brought back to the local exchange where another optical fibre is run to the B-end (building location 2) to create the LAN.
Point to point Ethernet carries a similar installation lead time to a regular Ethernet Fibre. However, as a point to point only connects two buildings, and there is no data centre work to be carried out, they are installed in less time; typically under 60-days.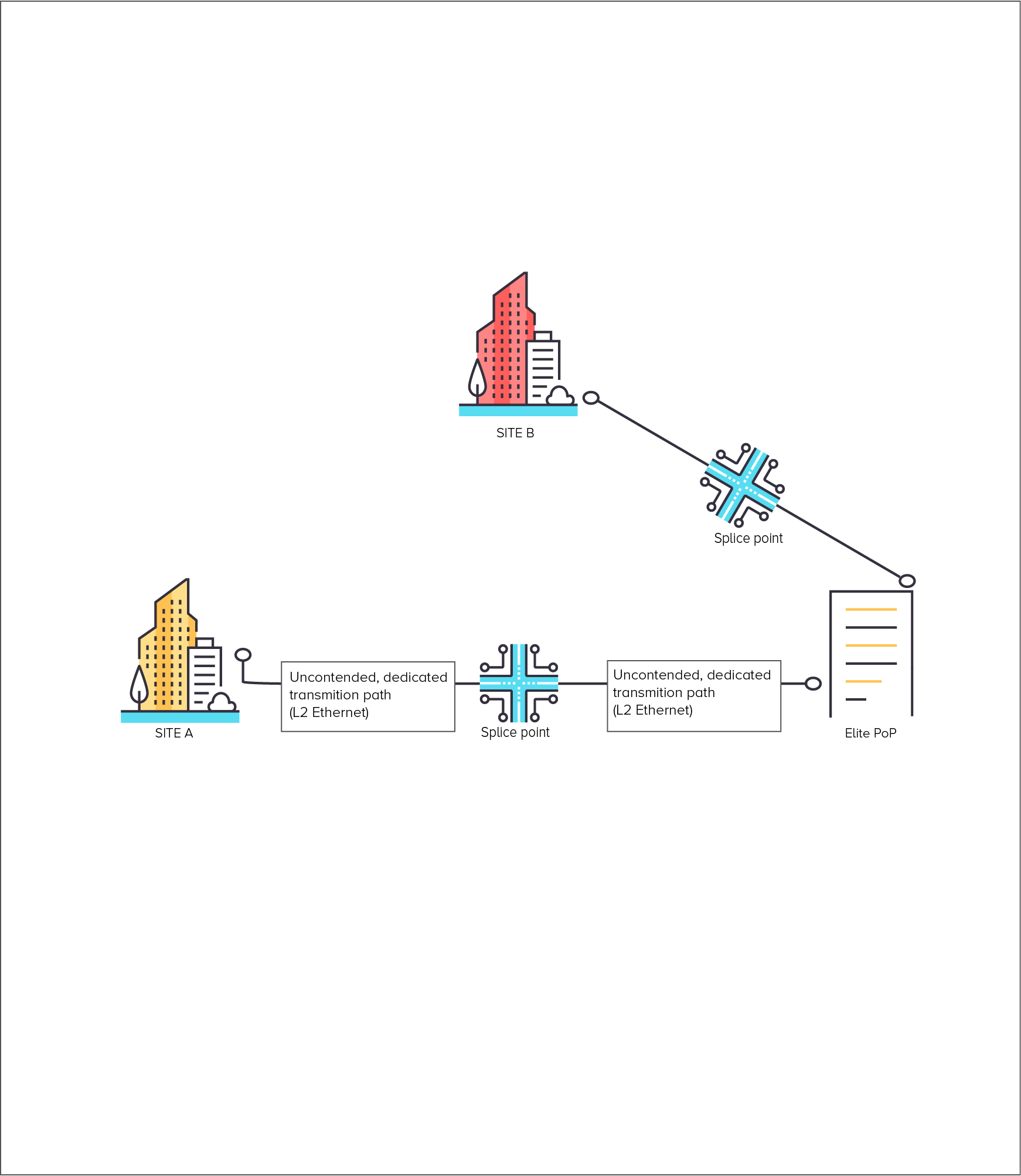 Point to Point FAQ
Find the answers to commonly requested questions.
Can I segment traffic on this?
Can I access the internet?
A native point to point doesn't have internet access; It's there to extend your LAN to another site. However, users on one site can access the internet through this product by using the other sites outbound WAN.
Is it secure?
Yes, it is. All point to points are off-net to the internet, so there can be no intrusions. Providing your Firewall is restricted on the primary site.
Why choose a point to point?
If your requirement exceeds the bandwidth limit of a VPN, or you need ultra-low latency to communicate to sister sites, an Ethernet Point to Point is the product for you.