Within the next two decades the modern workplace will most likely be revolutionised. Research has shown that the number of mobile workers has increased significantly and it is estimated that 40% of the global workforce will be mobile by 2020, increasing to 75% in advanced economies such as the EU and US. Furthermore, by 2025 as many as 1 trillion devices could be connected to the web. Preparing for change proactively will be the key for businesses to embrace IoT in the workplace.
What are the pros? Over 72% of organisations have introduced IoT devices into the workplace; 78% say the introduction of IoT in the workplace has improved the effectiveness of their teams, and 75% find it has increased profitability. One of the advantages of IoT is that data is produced in larger quantities, making it easier for employees to complete tasks to generate strategic results and enable them to produce more meaningful work. The physical workspace is also made smarter, as offices are more open and include spaces created to encourage collaboration and promote a happier work environment; it is also a safer space, as issues are identified before they become real threats.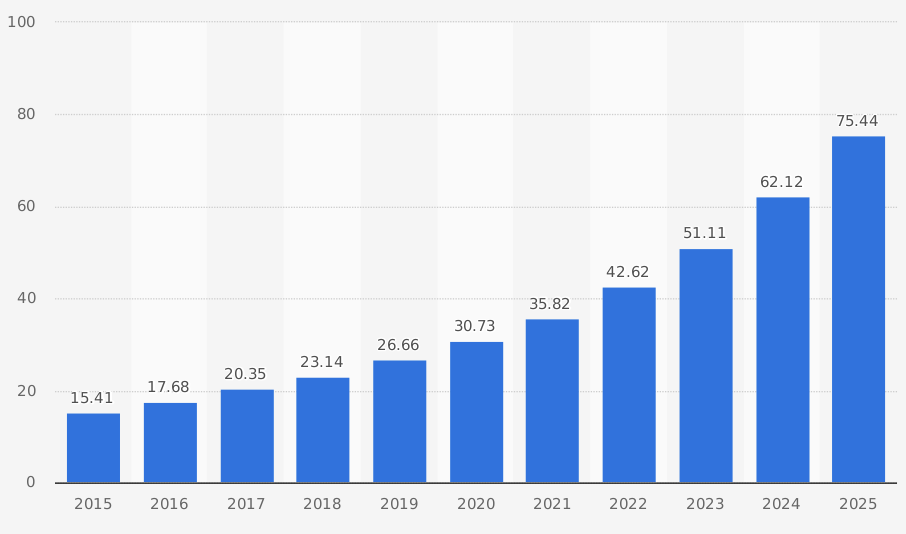 Is your office adopting IoT solutions? And are they increasing employees' effectiveness? Being better connected and increasing collaboration in the workplace enable people to have a more realistic remote presence in an office space from anywhere in the world. The changing working hours have also had an impact in the growth of the use of IoT, as standard working hours are becoming rare, and IoT solutions allow employees to choose when to work to be more productive. Another benefit is the increased automation, which allows businesses to streamline tasks that have traditionally been performed manually.
As for the opportunities to expand that IoT brings to the workplace, they include: increased customer centricity, as digital touchpoints can help provide insights to products and services from the customer's point of view; opportunities for change and growth, as companies can find new ways to operate their business model; and finally accessing data is easier, as operations are enhanced by better understanding customers and employees' behaviours.
What are the cons? According to the global study, 'The internet of things: today and tomorrow' published by Aruba, 85% of businesses plan to implement IoT by 2019, driven by a need for innovation and business efficiency. Alongside the positive returns, this study has also uncovered a number of obstacles that IT leaders feel are preventing IoT from delivering greater business impact. In particular, the cost of implementation (50%), maintenance (44%), and the integration of legacy technology (43%) were highlighted as key issues. Security flaws were also found across many IoT departments, with 84% of organisations experiencing IoT related security breaches.
IoT does not just include computers and phones; nowadays anything can be connected, from clothing to homes. Considering the increased number of connected devices, the main disadvantages of IoT are potential security threats. Each device can represent a way for hackers to attack, meaning that companies will have to become more diligent in managing internet access. Data privacy and security are among the major concerns with regards to IoT adoption. Once devices are connected to the Internet, they become vulnerable to potential security breaches in the form of hacking, phishing etc. Frequent data leaks from social media have raised concerns about the standards of safety of information in the modern age; and where IoT becomes the norm, organisations need to prioritise tangible efforts to create stricter security standards.
Does it really work? When taking into consideration the advantages and disadvantages of IoT in the workplace, the pros outweigh the cons. Every second, another 127 devices are connected to the Internet, and it is estimated that there will be around 20.8 billion IoT devices by 2020 and 11.2 billion IoT devices will be for smart buildings by 2021; in light of this, the obvious conclusion is that organisations need to be proactive and embrace the technological changes that IoT is bringing about and ensure that these work for their business.
The potential threats that IoT brings to the workplace are all elements that can be prevented if organisations have a plan in place to ensure that these are avoided. Security concerns and maintenance are both issues that can be kept under control if there is an IT team to ensure that the network is secure and maintenance is constantly scheduled. As for the cost of implementation, this could only represent a barrier at the beginning, but it would be an investment worth making for the future of the organisation, as IoT will soon be the norm for every business.
In the next year or so there will be around the equivalent of 26 smart objects for every human being on Earth. The opportunities available for forward-thinking companies to create connected, smart workplaces to increase employee productivity and provide a competitive differentiator are huge. Other benefits of integrating IoT in the workplace include significant cost savings, improved productivity, increased energy efficiency and modernised operations. IoT provides advanced solutions for workplace challenges, reducing time spent identifying issues and empowering leadership with more time to focus on customers.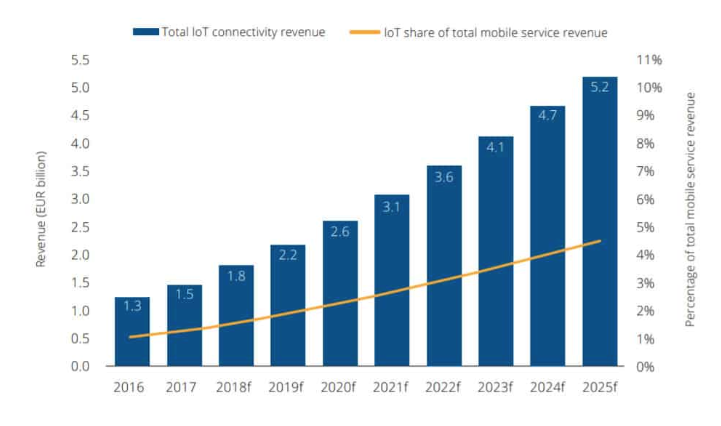 Numerous businesses are preparing themselves for significant changes that the IoT sector will bring about in the workplace. But this is the wrong approach. Organisations need to be proactively prepared for this change, and not wait for its impact. If companies get themselves in a position where they are educated on technological issues and have the skills that are indispensable, then they will adopt the best approach in a world that is moving towards advanced technology and where IoT will be the norm in any workplace.
Elite's connectivity solutions ensure that every business stays at the forefront of the digital landscape and embraces IoT changes in every work environment. To find out more about our connectivity services click the link below and visit our services page to find out what solution is right for your business.